Efficient Heating and Cooling – Ann Arbor – Ecotelligent Homes
Insulation + Heating and Cooling│Ann Arbor, MI
Ecotelligent Homes is a mission-driven contractor committed to helping homeowners save energy in Ann Arbor. We've helped more than 3,000 homeowners across Michigan since 2009.
Improve Your Ann Arbor Home in 3 Simple Steps
Start by sending us a message, or give us a call at (248) 291-7815. You can get either a free estimate or a home energy audit in Ann Arbor. The energy audit is a better choice if you need help troubleshooting comfort issues or if you want an overview or priorities to save energy at home.
Now you can relax and enjoy a home that feels like new. Every project comes with a satisfaction guarantee. After your project is complete, you don't have to deal with the paperwork to process your cash incentives. We handle the details to make sure you get every dollar you deserve.
"First class service all the way."

There are a lot of contractors in Ann Arbor. See why homeowners choose Ecotelligent Homes. Google Reviews →
Do You Have Questions About Your Home in Ann Arbor?
Feel free to send us a message or take a moment to sign up for our bi-weekly newsletter. You'll get the latest updates on incentive changes, special offers, and seasonal strategies to save energy at home.
Our Services in and Around Ann Arbor, Michigan
Home Energy Audit - Ann Arbor
Maybe you've noticed that some rooms tend to get much hotter in the summer and colder in the winter. Maybe you're curious about the most cost effective ways to reduce your energy bills and carbon footprint. Your first step is to get a home energy audit: (248) 291-7815.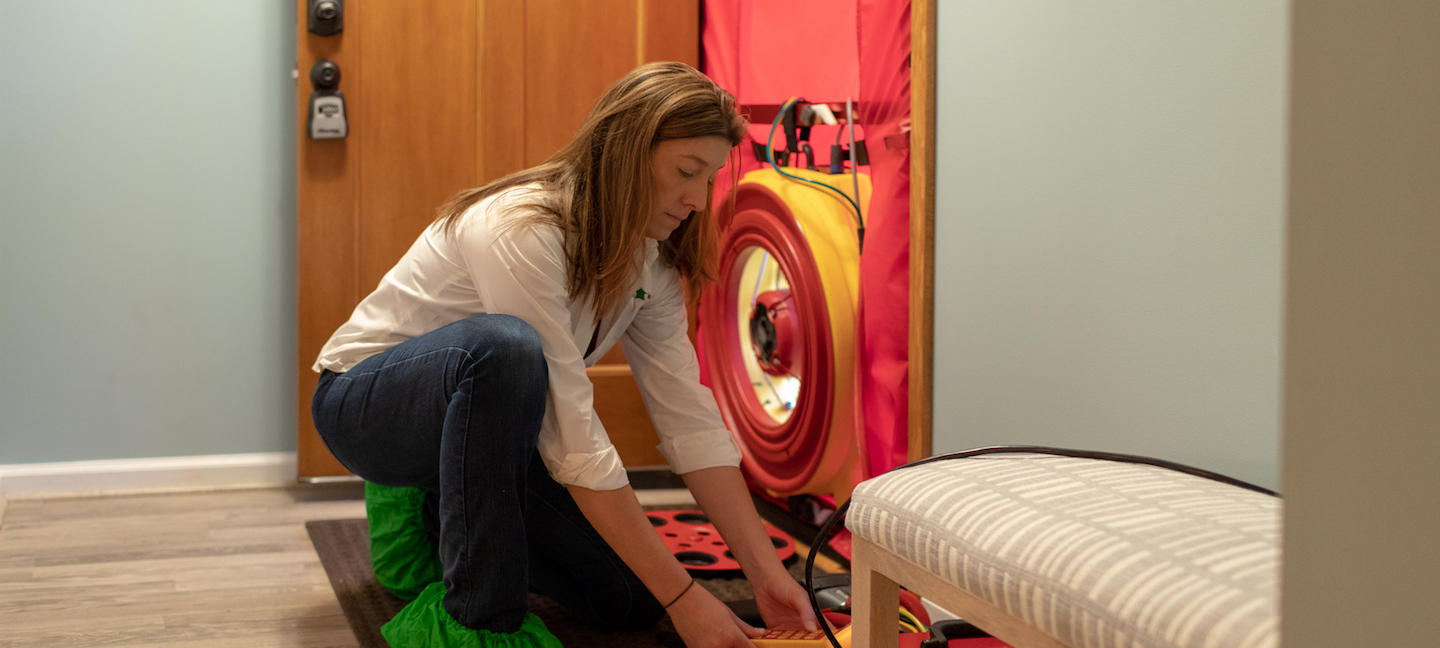 Our comprehensive home energy audits are designed to pinpoint the most effective solutions to even out temperature differences, reduce energy bills, and improve the overall health and safety of your home. You get clear, actionable steps as well as a breakdown of the costs, cash incentives, and tax credits.
Here are a few features of our three to four hour home energy audits in Ann Arbor:
Thorough visual inspections of your attics, crawl spaces, and basements to assess insulation and ventilation.

Health and safety evaluations, including tests for natural gas leaks and carbon monoxide in your furnace and water heater exhaust.

Efficiency assessments of your heating, cooling equipment, and ductwork system.

Blower door testing to quantify the total drafts in your home and benchmark them against indoor air quality standards.

Thermal infrared scans to detect any missing or compromised insulation and pinpoint the origins of drafts and air leaks.

Indoor air quality testing conducted by a certified Healthy Homes Evaluator.
If you'd like to schedule an Ann Arbor energy audit, please give us a call anytime: (248) 291-7815.
Heating and Cooling - Ann Arbor
Space heating and cooling accounts for the majority of average home energy bills. If you're serious about reducing your energy bill and carbon footprint, you have to take your heating and cooling seriously.
By making space heating and cooling a priority, you'll also improve the comfort, health, and indoor air quality in your home. Heating and cooling are essential for maintaining a comfortable temperature and humidity level in the home, as well as preventing mold growth, allergens, and pollutants.
Here are the heating and cooling systems that we install for most homeowners in Ann Arbor.
Air Source Heat Pump: Heat pumps are the most efficient heating and cooling system on the market. According to the International Energy Agency, heat pumps globally have the potential to reduce global carbon dioxide emissions by at least 500 million tonnes in 2030 – equal to the annual carbon dioxide emissions of all cars in Europe today.
Furnaces: A furnace should be replaced when it is old, inefficient, or frequently breaking down. Most furnaces need to be replaced after running for 10 to 15 years.
Central AC:  According to the US Department of Energy, you could reduce your energy use by 20% to 50% by switching to a high-efficiency air conditioner. This means you could save up to $481 (3,000 kWh) a year on your energy bills, depending on the size and efficiency of your old and new AC units. You could also reduce your carbon footprint by up to one ton of carbon dioxide a year, which is equivalent to the emissions of driving 2,400 miles.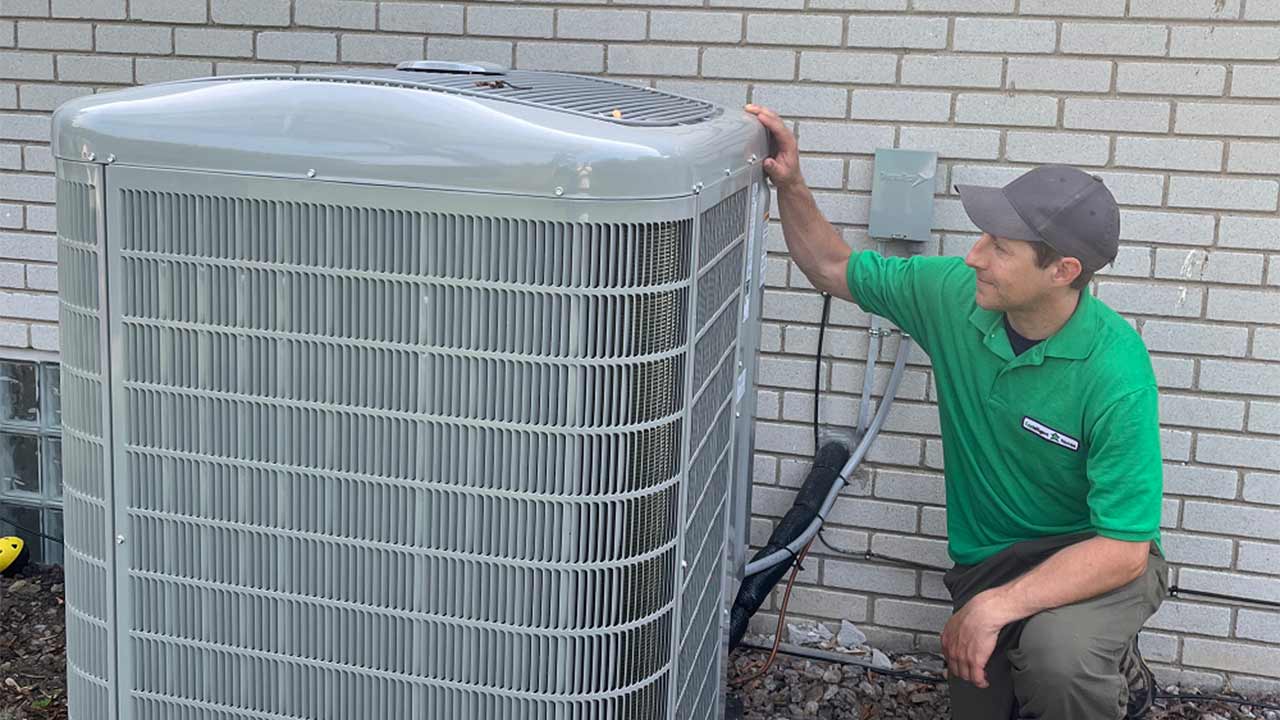 "HVAC" stands for heating, ventilation, and air conditioning. Heating and cooling are the main functions of HVAC systems, but they also include ventilation, which is the process of exchanging or replacing indoor air with outdoor air to improve indoor air quality and prevent moisture problems.
Heating and cooling systems can use different types of equipment, such as heat pumps, furnaces, and air conditioners. Ventilation systems can use fans, filters, ducts, vents, and exhausts.
Whether you're looking for "heating and cooling Ann Arbor" or "HVAC Ann Arbor", you'll find the service and expertise that you need by calling Ecotelligent Homes at: (248) 291-7815.
Proper insulation in your Ann Arbor home can help prevent uneven temperatures throughout the home and lower your carbon footprint. We're here to help. Here are a few of the most common types of insulation that we install for homeowners in Ann Arbor:
Spray Foam Insulation — For homes in Ann Arbor, we recommend closed cell spray foam insulation due to its ability to eliminate drafts and resist water in addition to its high thermal resistance. The versatile spray foam is particularly useful for crawlspaces, basement rim joists and knee walls. We use a closed cell spray foam that is Green Guard Certified for indoor air quality, and our foam consists of a blowing agent that has a global warming potential of only one.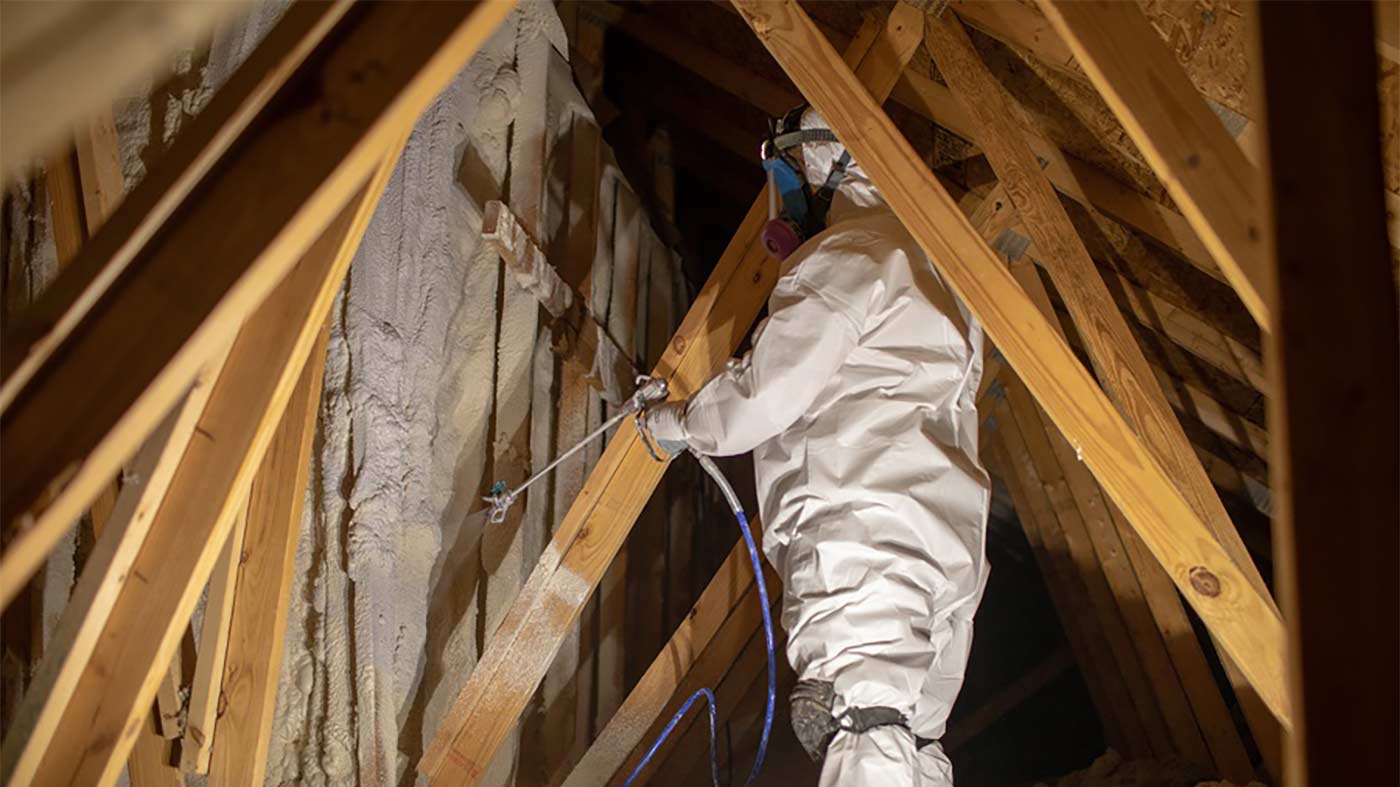 Cellulose Insulation — If your attic insulation needs to be updated, consider cellulose insulation. Ecotelligent Homes uses Michigan-made cellulose insulation meaning it has a lower environmental impact while creating a pleasant and even temperature in your Ann Arbor home. Cellulose insulation can also help keep pests and rodents away.
Crawlspace Insulation — Install closed cell spray foam insulation in your Ann Arbor home's crawlspace to improve your home's comfort. It will also improve your home's air quality by reducing dust. The addition of crawlspace insulation will allow you to use this area of your home for storage too.
Attic Insulation — Ensuring your attic has proper insulation is key for your home's overall temperature. We use cellulose insulation for attics in Ann Arbor. Attic insulation paired with air sealing will help your home be more energy efficient due to the insulation's thermal resistance and the air sealing preventing unwanted air from entering and exiting the home.
Rim Joist Insulation — Rim joist insulation for your Ann Arbor home has many benefits. Using closed cell spray foam insulation for your basement rim joists can help prevent cold floors during Michigan's winter. By pairing it with air sealing, you will eliminate unwanted drafts in your home as well.
Pole Barn Insulation — Use your Ann Arbor pole barn year-round by insulating it with spray foam. Pole barn insulation can make your pole barn more enjoyable in the winter by retaining heat. It also serves as a deterrent for pests and rodents that might be seeking shelter from Michigan's snow!
Air Sealing — We will conduct a blower door test during your energy audit to determine where unnecessary air is entering and exiting your home. We will then make necessary improvements to eliminate these drafts, thereby enhancing the comfort of your Ann Arbor home. Common areas that require air sealing are rim joists, windows, and bathroom exhaust fans.
Mold Remediation - Ann Arbor
If you don't have your health, you don't have anything. Here are a few of the services we offer homeowners in Ann Arbor to make sure you're family is safe and healthy at home.
Indoor Air Quality Testing — Your Ann Arbor home can have poor indoor air quality due to pollutants and contaminants such as asbestos, lead and more. Ecotelligent Homes can ensure your home is safe with indoor air quality testing to prevent long-term health risks from air quality issues.
Asbestos Abatement — Ecotelligent Homes provides licensed and certified asbestos abatement services for Ann Arbor. Asbestos, commonly found in vermiculite insulation, can stay suspended in the air for up to 72 hours, underscoring the need for licensed contractors to conduct its removal. After the abatement process, our team works with a third-party contractor to conduct air quality testing to ensure the area is safe.
Mold Remediation — Removing mold from your Ann Arbor home is necessary to prevent its recurrence and maintain a safe living environment. We will identify any moisture-related issues in your home, which can be the cause of mold growth, and suggest a solution to prevent its reappearance.
If you're interested in getting an assessment of your home in Ann Arbor, Michigan, please fill out our contact form or call us at 248-291-7815 to get started.