Energy Rebates, Financing & Tax Credit Options
With so many energy rebate programs and constantly changing requirements, it's no wonder you can feel overwhelmed sorting through the options. At Ecotelligent Homes, we help our customers easily take advantage of local Michigan energy rebates, federal energy efficiency tax credits, and financing options.
Local Michigan Energy Rebates
There are several energy rebate programs offered through Metro Detroit utility companies like, Consumers Energy and DTE Energy. As an award-winning Home Performance Contractor and Trade Ally, Ecotelligent Homes can help you qualify for the highest dollar amount of energy rebates through the Home Performance Rebate Programs.
What are the benefits of Home Performance Rebate Programs?
Home performance energy rebate programs generally offer a higher rebate dollar amount, sometimes more than double the value, to customers compared to standard insulation or heating and cooling rebate programs. The utility rewards customers for being educated consumers and installing improvements based on the facts and findings of a Comprehensive Home Energy Audit, and the utility companies recognize that Home Performance Contractors are held to the industry's highest quality standards.
What specific energy rebates are available?
The following links share rebate details offered through Consumers Energy and DTE Energy.
Consumers Energy – Home Performance with ENERGY STAR
DTE Energy – Home Performance Rebate Information & Chart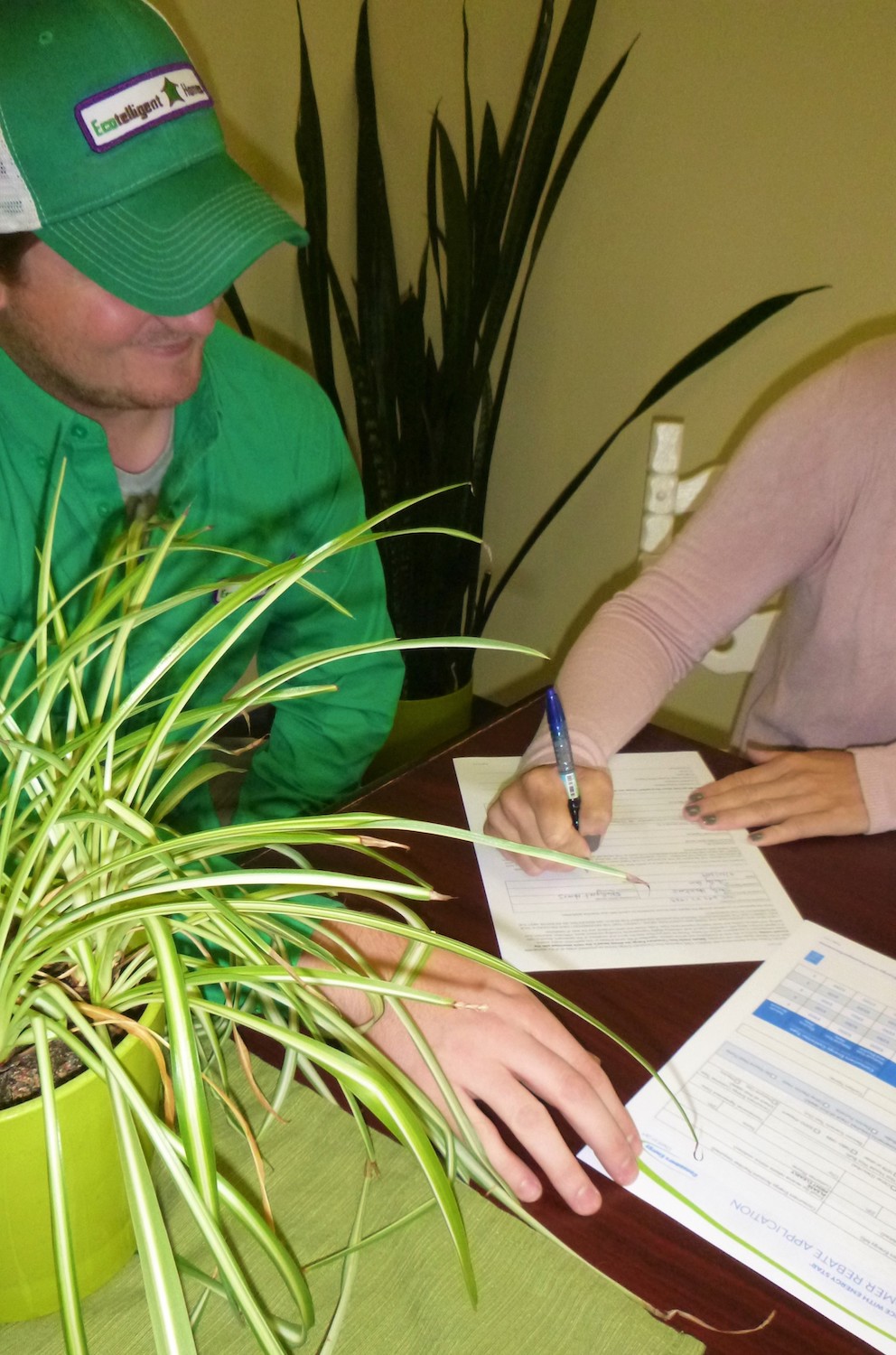 Energy Efficient Financing & Loans
Ecotelligent Homes is happy to offer our customers an industry-leading energy efficiency financing program and home energy loans through Michigan Saves. As a Michigan Saves authorized contractor, we provide you with the convenient Home Energy Loan Program to finance energy efficiency improvements to your home.
What are the terms of the home energy loan program?
The Michigan Saves Home Energy Loan Program offered to qualified Ecotelligent Homes' customers provides the following:
Unsecured loan, no home appraisal required
Up to $50,000 loan limit, with some exceptions
Fixed 5.50% Annual Percentage Rate (APR), up to 10 years
No penalty for early payment.
How does the home energy loan program work?
After selecting an improvement package based on the results of your comprehensive home energy audit, the Ecotelligent Homes team will walk you through the following steps for your green energy loan:
Your initial loan approval is done during a quick phone call coordinated by the Ecotelligent Homes team
Ecotelligent Homes will prepare the final project sign off documents, which need to be signed upon project completion at your quality assurance check, and submit them on your behalf
You simply make your monthly payments to the financial institution and Michigan Saves coordinates the rest.
Federal Tax Credits & Rebates
Ecotelligent Homes can assist our customers with federal tax credits on qualifying ENERGY STAR rated improvements. We provide all the supporting documents for your tax professionals to file for federal tax credits.
Renewable Energy Tax Credits
Renewable energy projects like geothermal heat pumps and solar energy installed through 2019 will qualify for a 30% tax credit. For specific tax credit amounts, visit ENERGY STAR.
Inflation Reduction Act of 2022
The Inflation Reduction Act of 2022 will invest $9 billion dollars into home energy efficiency and electrification. The Inflation Reduction Act will provide rebates for residential energy efficiency and electrification starting in 2023. Examples of what's applicable for a rebate from the Inflation Reduction Act:
Appliance upgrades, including heat pumps, insulation, air sealing
Home energy efficiency retrofits
The Inflation Reduction Act also extended tax credits for energy audits and energy efficient upgrades. The credit can be up to 30% for the audit and upgrades made to a home. A breakdown of the tax credits available for the 2023-2032 tax years can be found here.
Calculate the potential rebates and tax credits for your home using an Inflation Reduction Act calculator. More details can be found on the ENERGY STAR website as they become available.
Questions regarding energy rebates, financing and loan options or tax credits? Contact us.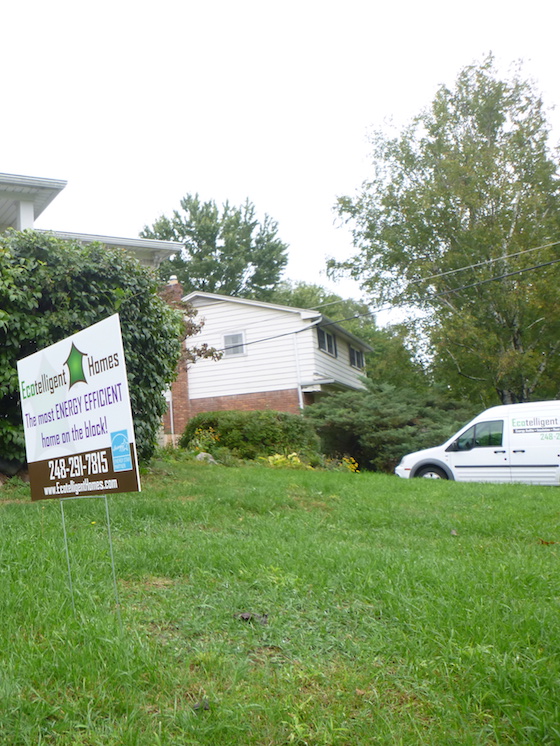 THE ECOTELLIGENT DIFFERENCE
Ecotelligent Homes is a home performance contractor, which means we are a one-stop-shop and we manage the project from start to finish. We follow a three-step process when assessing and improving the comfort and energy efficiency of your home.