Zero Net Energy: What is it & How to achieve it?
As environmental concerns continue to rise, net zero energy properties are starting to emerge into reality. There are a variety of opinions on the best way to reduce one's carbon footprint but with buildings accounting for 40% of carbon emissions in the United States, it seems like a no brainer to introduce something sustainable into the industry. This fairly new concept was once considered an unattainable goal however, in the past 10 years, the net zero energy movement has proven otherwise. With growing popularity, these efficient properties are making their way to the real estate market leaving owners with a drastically smaller ecological footprint and $0 energy bill each year.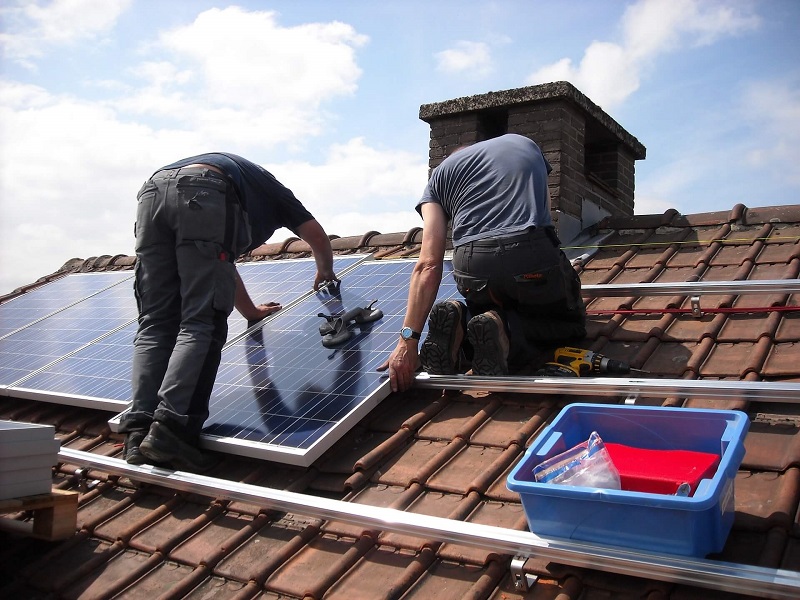 WHAT IS A ZERO ENERGY HOME?
The short answer – Through the use of professional insulation, efficient heating, and cooling equipment and renewable resources, the amount of energy created yearly is greater than or equal to the amount of energy used by a building yearly resulting in net energy usage of zero. Something to be aware of as this method becomes more known is the term 'zero net energy' is often used interchangeably with 'net zero energy', but has the same meaning. Although this concept may seem unrealistic, many contractors have taken the initiative and turned it into something sensible for new and existing homes. Net Zero Energy homes and buildings are not like other eco-friendly properties, they reach the lowest level of energy usage and the highest level of efficiency, with zero electricity being the only option that is more efficient. Today this is still a new concept but many professionals are predicting that net zero energy is going to be the new standard in the coming years. Several policymakers have enacted plans to move towards net zero energy, for example in California, the Public Utilities Commission created the "Zero Net Energy Commercial Action Plan" as part of the Long Term Energy Efficiency Strategic Plan. So how is net zero energy possible?
HOW DO YOU ACHIEVE ZERO NET ENERGY ON AN EXISTING HOME?
Achieving Zero Net Energy (ZNE) is more involved than just installing a couple of solar panels on your roof, but it is still achievable, even here in Michigan. The first step to achieving ZNE on an existing home is to have a comprehensive home energy audit. The home energy audit will help you prioritize efficiency improvements that will create the largest impact to lower your homes energy consumption. After you reduce your energy consumption by improving the air sealing and insulation of your building envelope, you can upgrade your heating and cooling equipment. Saving the heating and cooling equipment for the second step in the ZNE process allows for the equipment to be properly sized for your efficient home. Most homes convert their heating equipment to an electric fuel source with an air sourced heat pump or a ground sourced heat pump. The final step to achieving ZNE is to offset your electrical consumption with a solar array. Solar panels can be tied into the grid with what is known as a grid-tied system, or you can opt to be fully off the grid by linking your solar array to a battery system. You will have achieved zero net energy if your panels produce more energy than your efficient home consumes.
Much thought goes into every aspect of net zero energy homes, from installing the highest quality insulation and air sealing to ensuring the efficiency of windows and appliances. Other aspects like air-tight walls, filtered air, and ventilation result in a durable, healthy, and comfortable living environment.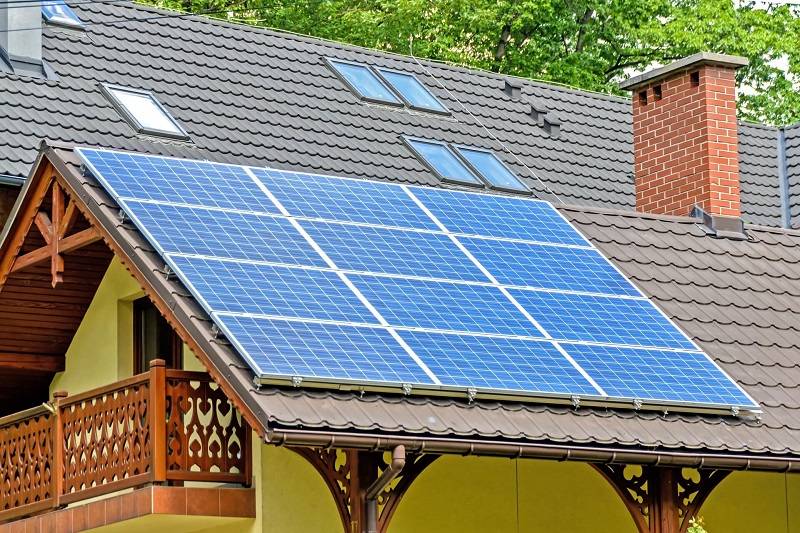 HOW MUCH DOES A ZERO NET ENERGY HOUSE COST?
Whether you are transitioning your existing home into a zero energy property or starting from scratch, this may seem like an expensive endeavor. The process of turning an existing home into a ZNE home includes the installation of several features, such as air sealing, insulation and more mentioned above. When looking at the price point, on average, traditional households in the United States spend around $2,000 annually on energy bills. Prone to fluctuation, energy rates are projected to increase at about 2% per year, which means in the next 10 years the average household will have spent about $24,000 on energy bills, where a net zero energy home will have spent $0. The initial costs to get a home capable of zero energy will vary depending on each home's current state but historically a zero energy home is valued 10% higher than traditional energy-guzzling homes. The higher resale value is earned by how efficient, sustainable, and durable ZNE homes are. In the United States, the median home price is $200,000 which would make the median ZNE home price $220,000. This investment is not only going to automatically add $20,000 worth of value to an average home but since this forward-thinking process is fresh, its value will continue to grow. While the costs to renovate an existing home to ZNE may seem steep upfront, over time you will save money by avoiding an energy bill while adding substantial value to your house.
This is a rough estimate for ZNE retrofits and many numbers like the ROI or payback period can be calculated to show the financials of a net zero energy home. These calculations will show that even though the cost will be higher than that of a traditional household, a net zero energy home is an investment that is beneficial short-term and long-term. The benefits of a ZNE home go beyond the energy cost savings. Converting an existing home to net zero energy will increase the value of the home, improve the comfort of your home, and improve the health and safety of the home. The thought of making the transition to a net zero energy home can be intimidating but when you are working with the right professionals, it will be a smooth process. Ecotelligent Homes has helped several metro-Detroiters convert their home to ZNE, and we would love to help you. Some of our clients make the improvements in stages, starting with insulation then moving to heating and cooling a couple of years down the road with plans to implement solar for the final step. Other clients are ready to commit to the full project and utilize financing from Michigan Saves to achieve ZNE in one run. We have helped convert a 1890s farmhouse, a 1920s colonial, a 1940s mid-century modern home, and even renovated 5,000+ square foot homes to net zero energy.
Interested in learning more about net zero energy homes, electrification or renewable energy sources? Contact Ecotelligent Homes to learn how you can take steps in the right direction to lower or eliminate your monthly energy bills.