What Type of Insulation is Best for Attics?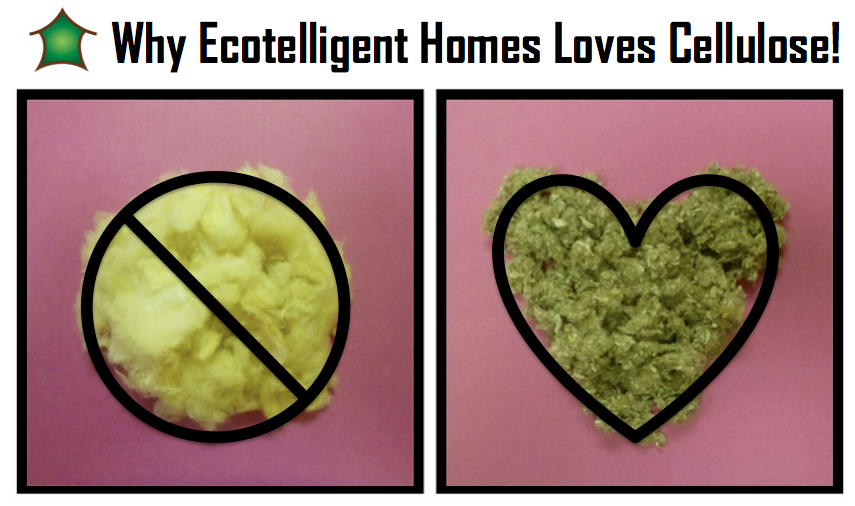 FACTORS TO CONSIDER WHEN FINDING THE BEST INSULATION FOR YOUR ATTIC
Metro Detroit homes can have several different types of attics. Bungalow style attics in Royal Oak, walk up attics in Dearborn, conventional attics in West Bloomfield colonial homes, or standard attics of ranch style homes in Farmington Hills. The style of your attic and how your family uses the space are all factors that can determine the best type of insulation for your home's attic.
BLOWN-IN CELLULOSE INSULATION PERFORMS BETTER THAN FIBERGLASS IN MOST METRO-DETROIT ATTICS
Professionally installed blown cellulose insulation is made of smaller pieces of insulation that allow for a better fit around obstacles in your attic, like framing joists or recessed light fixtures.  Rolled out fiberglass insulation (fiberglass batt) is very bulky and difficult to install properly, which is why we frequently find it compressed or bridged. Blown fiberglass is made of larger pieces of insulation than cellulose and therefore still has some bridging or areas where it is not in contact with the surface it is trying to insulate.  A better fit means better performance for holding heat in your home in the winter and keeping the heat out in the summer.
ADDITIONAL BENEFITS OF PROFESSIONALLY INSTALLED CELLULOSE INSULATION
The cellulose insulation our trained team of professionals use at Ecotelligent Homes has additional benefits beyond its performance as a thermal barrier. Some of the other benefits of our blown-in cellulose insulation include:
MADE RIGHT HERE IN THE GREAT STATE OF MICHIGAN
CONSISTS OF UP TO 85% RECYCLED NEWSPAPER
TREATED WITH THE MINERAL BORATE A NATURAL PEST DETERRENT
BETTER FIRE RATING THAN FIBERGLASS.
NO MATTER WHAT TYPE OF INSULATION YOU USE, MAKE SURE TO ALWAYS PAIR INSULATION IMPROVEMENTS WITH AIR SEALING
At Ecotelligent Homes, we always pair our professionally installed cellulose insulation with an air sealing process to follow industry leading best practices and provide our customers with the best possible results. Just installing more insulation in your attic without addressing the air sealing would be like only wearing a wool sweater outside in the winter…you will still be cold because the wind or drafts will cut right through your sweater.  
CALL THE EXPERTS AT ECOTELLIGENT HOMES TO DETERMINE THE BEST SOLUTION FOR YOUR HOME
Call the award winning team at Ecotelligent Homes and schedule a Comprehensive Home Energy Audit to understand the best comfort and energy efficiency solutions for your home.