Overview
Robert & Jean contacted us to do an energy audit on their recently purchased home in Northville, Michigan because they were impressed with the work we did on their previous home. They contacted us due to comfort issues in Robert's office and their son's room.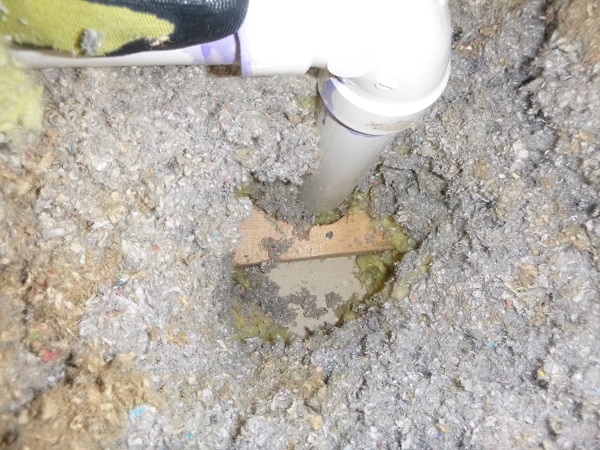 Key Problems
During the comprehensive energy audit, we found that parts of the attic were attached to the home differently and lacked insulation contributing to the uncomfortable temperatures.
Inadequate insulation in the kitchen attic
Rim joist insulation not meeting ENERGY STAR recommendations
Knee walls did not have sufficient insulation
Approach
Over an 18-month period, we worked on Robert & Jean's home in phases to help them reach their comfort goals. Our initial phase tackled the majority of their comfort issues. Later, we returned to their home to address the lack of insulation in the home's overhang.
Step 1
Used air sealing and blown insulation to fix the attic space.
Our team removed the existing insulation from the kitchen attic. Once this was removed, we were able to seal recessed lights to eliminate drafts the family was feeling. We finished this step by adding blown cellulose insulation to the kitchen attic space to meet ENERGY STAR recommendations like the rest of the home's attic.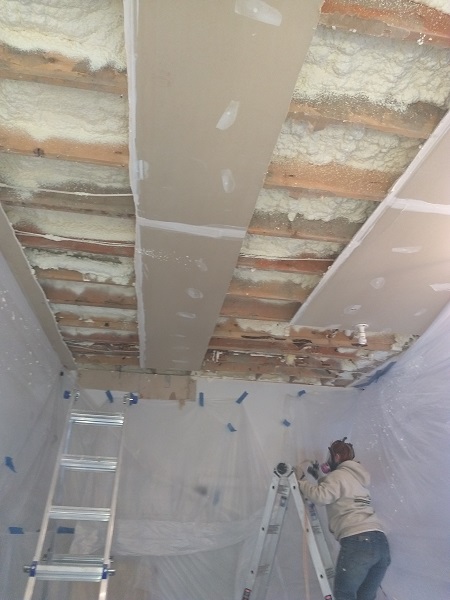 Step 2
Treated knee walls with spray foam insulation.
Throughout the attic, we disposed of the present knee wall insulation. We were then able to add roughly 2 inches of spray foam insulation to the knee walls. The addition of spray foam insulation also added an air barrier. These changes met the ENERGY STAR standards.
Step 3
Improved basement rim joist insulation.
Ecotelligent removed and replaced the basement rim joist insulation. Closed cell spray foam insulation was used at the rim joists since it provides thermal and air barriers. It is also waterproof, making it ideal for the basement where water damage is possible due to rain and melting snow.
Step 4
Added insulation to the home's overhang.
The initial energy audit found that the home's overhang did not have any insulation or an air barrier. When we returned to the family's home for phase two, we addressed this issue by adding spray foam insulation. We also added air barriers to prevent air from entering the building envelope.
Step 5
Insulated the living room knee walls.
Phase one of our project addressed various knee walls. During phase two, we replaced the existing knee wall insulation above the living room with spray foam insulation. Updating to spray foam insulation met ENERGY STAR standards and added an air barrier to eliminate drafts.
Outcome
The family is enjoying the comfortable temperature of their home due to our work on their Northville home. During the two phases of our project, we were able to improve the home's R-value's to meet ENERGY STAR standards.
Services Provided